Hyperbaric Oxygen Therapy: Why It Is Worth To Be Aware Of Its Existence…
Why It Is Worth To Be Aware Of Its Existence…
Hyperbaric Oxygen Therapy, for the most part, has remained a nearly unknown treatment in the world of western medicine. There may be many reasons for this, but none more important than the lack of awareness on the part of some physicians and the general community.

With the advent of the information age, numerous websites are providing more and more information on Hyperbaric Medicine. However, the fact remains that Hyperbaric Oxygen Therapy is still almost as unfamiliar a treatment as it was prior to the birth of the information age.

Hyperbaric Oxygen is a drug. People need to become more educated about its therapeutic uses…
— Roque R. Wicker, CHT
The above words written back in 2001 are not less relevant today – a lot of people are not aware of Hyperbaric Oxygen Therapy (HBOT). It might happen, one day this awareness would become of a great value either for you or for your dearest like it has already done for a plenty of people…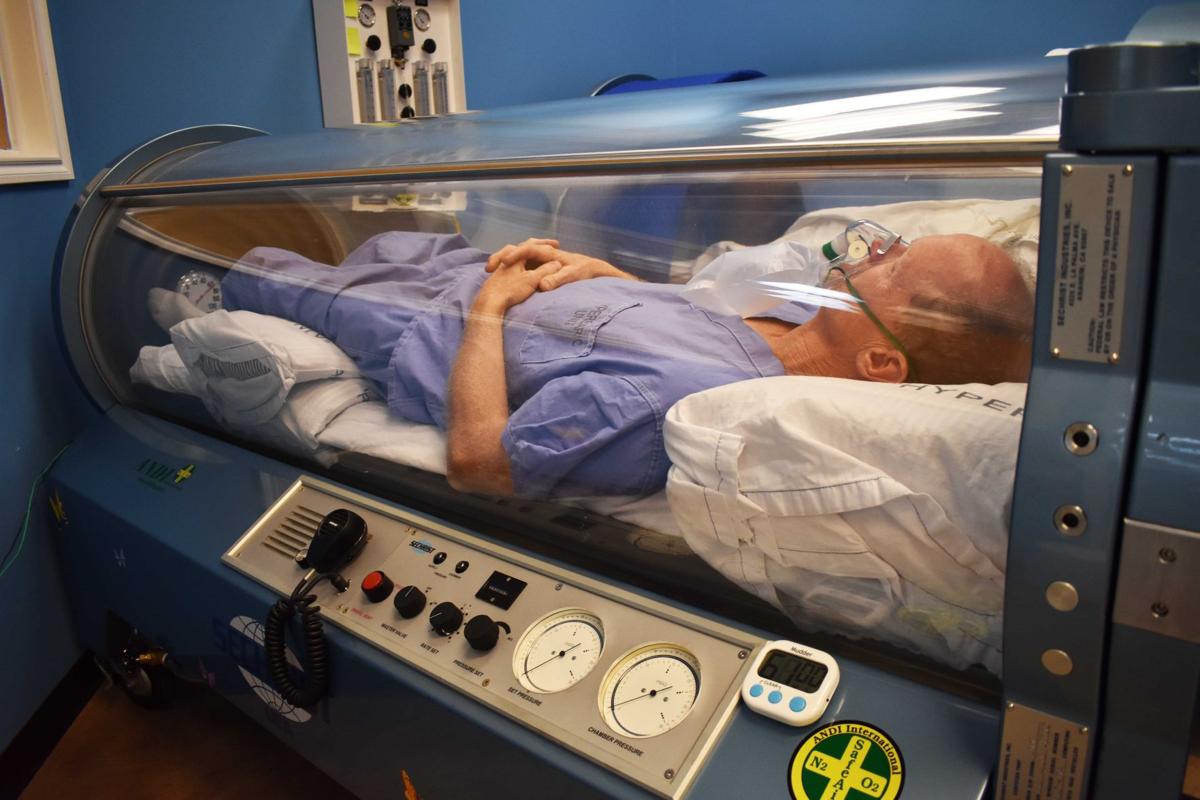 Some of us, like the owner of this website, might have experienced dramatic moments in life when the only thing on Earth which helped to ease sufferings of our dearest or our own was the oxygen.
Yet quite a few of us are aware of Hyperbaric Oxygen Therapy able to help effectively in a number of health conditions when healing effects of other therapies applied were not sufficient in a given situation…
The price of ignorance eventually would be too high, like in the story posted by Mr. Brodsky, a road accident victim. If he'd been aware of his injury and the Hyperbaric Medicine's existence 27 years ago, would he have waited for so long before having Hyperbaric Oxygen Therapy heal his brain?
"I feel as if I were born again as if I got a proverbial second lease on life. My multitasking abilities are coming back, as is my productivity and concentration, all of which lead to a great improvement in the quality of my life."

— Seva Brodsky, a road accident victim
HBOT is considered to be a medicine because oxygen under elevated atmospheric pressure acts like a drug doing things that under normobaric conditions (e.i. under normal atmospheric pressure) it wouldn't do. Most conditions associated with hypoxia or ischemia can benefit from HBOT. Learn more about HBOT indications and contraindications…
Among people who are aware of HBO2, hyperbaric oxygen chambers and benefits of hyperbaric oxygen therapy are Navies, Divers, Pilots, and Alpinists. And there is a reason for that. People traveling or working at high altitudes where the amount of oxygen is reduced due to a reduction in partial pressure of air, inhale less oxygen than needed to satisfy metabolic requirements of their body. Therefore hypoxia or altitude sickness is not uncommon among alpinists, divers, pilots, and firemen who should be aware of the risks and symptoms associated with these conditions.
Dear Visitor,
We hope this website will help to set your awareness of Hyperbaric Oxygen Therapy (HBOT). One of our primary goals is to introduce you the mechanism and positive effects of hyperoxygenation, the major healing effect of hyperbaric treatment. You can also learn about hyperbaric chambers, the history of hyperbaric medicine, physics behind it and other topics related to the role of oxygen in healing, rehabilitation and maintaining a healthy life.
So please start your journey here or follow one of the popular links below and keep visiting our website to see new articles, references, testimonials and relevant technology news…
Kind regards,
Administrator,
hyperbaric-oxygen-info.com