Welcome to Hyperbaric Oxygen – THERAPY HIGHLIGHTS
Hyperbaric Oxygen Therapy: Why It Is Worth To Be Aware Of Its Existence…
Why It Is Worth To Be Aware Of Its Existence…
Hyperbaric Oxygen Therapy, for the most part, has remained a nearly unknown treatment in the world of western medicine. There may be many reasons for this, but none more important than the lack of awareness on the part of some physicians and the general community.

With the advent of the information age, numerous websites are providing more and more information on Hyperbaric Medicine. However, the fact remains that Hyperbaric Oxygen Therapy is still almost as unfamiliar a treatment as it was prior to the birth of the information age.

Hyperbaric Oxygen is a drug. People need to become more educated about its therapeutic uses…
— Roque R. Wicker, CHT
The above words written back in 2001 are not less relevant today – a lot of people are not aware of Hyperbaric Oxygen Therapy (HBOT). It might happen, one day this awareness would become of a great value either for you or for your dearest like it has already done for a plenty of people…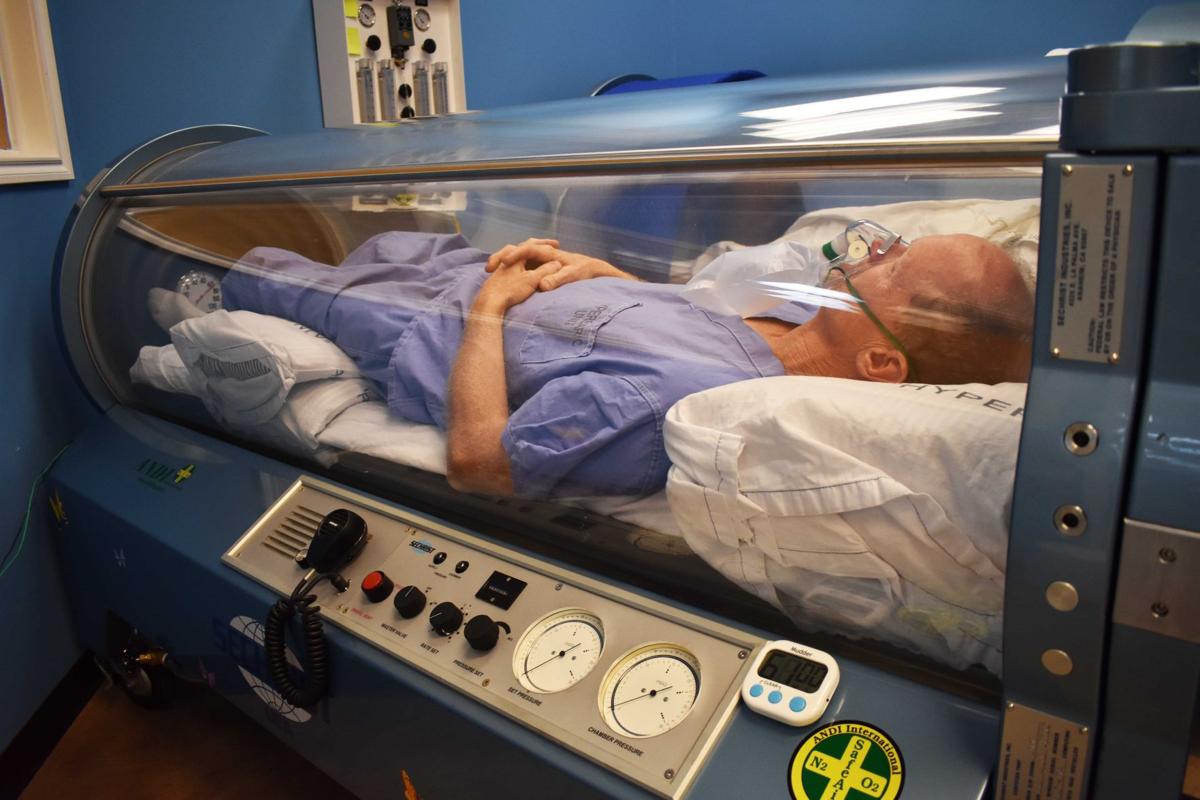 Some of us, like the owner of this website, might have experienced dramatic moments in life when the only thing on Earth which helped to ease sufferings of our dearest or our own was the oxygen.
Yet quite a few of us are aware of Hyperbaric Oxygen Therapy able to help effectively in a number of health conditions when healing effects of other therapies applied were not sufficient in a given situation…
The price of ignorance eventually would be too high, like in the story posted by Mr. Brodsky, a road accident victim. If he'd been aware of his injury and the Hyperbaric Medicine's existence 27 years ago, would he have waited for so long before having Hyperbaric Oxygen Therapy heal his brain?
"I feel as if I were born again as if I got a proverbial second lease on life. My multitasking abilities are coming back, as is my productivity and concentration, all of which lead to a great improvement in the quality of my life."

— Seva Brodsky, a road accident victim
HBOT is considered to be a medicine because oxygen under elevated atmospheric pressure acts like a drug doing things that under normobaric conditions (e.i. under normal atmospheric pressure) it wouldn't do. Most conditions associated with hypoxia or ischemia can benefit from HBOT. Learn more about HBOT indications and contraindications…
Among people who are aware of HBO2, hyperbaric oxygen chambers and benefits of hyperbaric oxygen therapy are Navies, Divers, Pilots, and Alpinists. And there is a reason for that. People traveling or working at high altitudes where the amount of oxygen is reduced due to a reduction in partial pressure of air, inhale less oxygen than needed to satisfy metabolic requirements of their body. Therefore hypoxia or altitude sickness is not uncommon among alpinists, divers, pilots, and firemen who should be aware of the risks and symptoms associated with these conditions.
Dear Visitor,
We hope this website will help to set your awareness of Hyperbaric Oxygen Therapy (HBOT). One of our primary goals is to introduce you the mechanism and positive effects of hyperoxygenation, the major healing effect of hyperbaric treatment. You can also learn about hyperbaric chambers, the history of hyperbaric medicine, physics behind it and other topics related to the role of oxygen in healing, rehabilitation and maintaining a healthy life.
So please start your journey here or follow one of the popular links below and keep visiting our website to see new articles, references, testimonials and relevant technology news…
Kind regards,
Administrator,
hyperbaric-oxygen-info.com
---
Latest Posts
Authorities confirm 46 new cases of Ebola in just 7 days in DR Congo
The number of infections in this Ebola epidemic reaches 419 cases
A total of 46 new cases of Ebola were recorded in the northeastern Democratic Republic of Congo from 19 to 25 November, according to data released today by the African Ministry of Health.
The number of infections in this Ebola epidemic, which is already considered the largest in the history of the Democratic Republic of Congo, reaches 419 cases, of which 372 were confirmed in a laboratory and 47 are probable.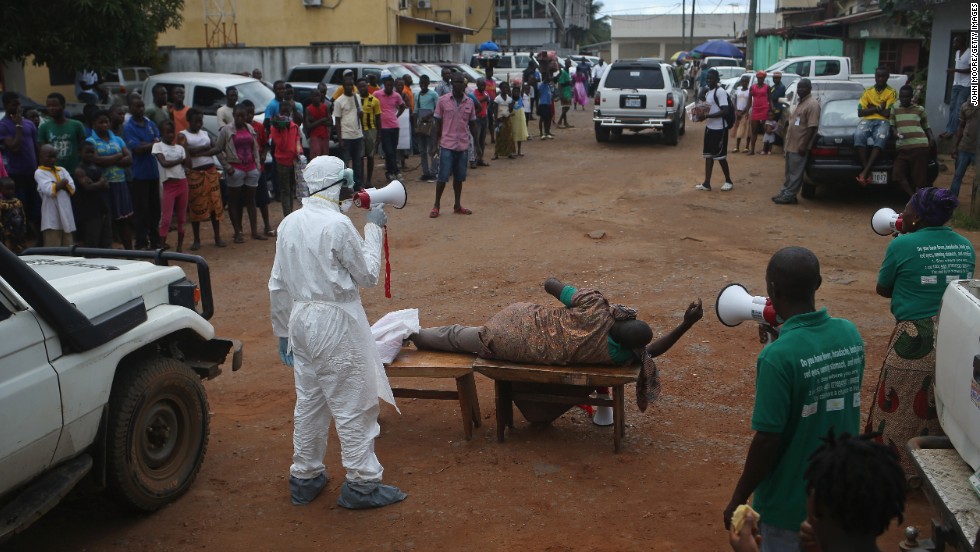 The number of likely deaths since the outbreak was reported on 1 August in the provinces of North Kivu and Ituri has reached 240, of which 193 tested positive, according to official figures dated 25 November.
In addition, this is the first time that an Ebola epidemic has an epicenter in a conflict region, where they operate around 100 armed groups, which generates a daily displacement of thousands of people who may have had contact with the virus and also imposes limits on the safety and health work of health professionals.
In order to contain the number of deaths, the NGO Alliance for International Medical Action (Alima) announced yesterday the implementation – thanks to an international consortium coordinated by the World Health Organization (WHO) – for a new clinical examination treatment center in the city of Beni in North Kivu.
This last epidemic of Ebola is the most serious in the entire history of the Democratic Republic of Congo in relation to the number of cases since it surpasses the record of 318 contagious registered in 1976 during the first outbreak of the virus in Yambuku, in the northwestern province of Ecuador.
What to eat against high blood pressure?
In the circulatory system of our body, the force of its blood when pushing against the walls of the arteries is known as blood pressure.
High blood pressure, also known as hypertension, occurs when the blood pressure is causing the walls of the arteries to expand. This pressure can cause damage to the blood vessels that often leads to heart disease, stroke, among other problems that threaten our lives.
Some healthy foods can prevent, decrease and even reverse the heart damage caused by high blood pressure.
Oatmeal is one of these foods with heart-healthy benefits. These heart-healthy benefits arise due to the ability of oats to offer high fiber content, which is low in fat and low in sodium.
Bananas have several healthy vitamins such as vitamins C and B-6. They also contain carbohydrates, proteins, fiber and magnesium. Bananas are good for the heart because they contain potassium that helps lower blood pressure by balancing the negative effects of salt.
Salt holds water, which can be problematic if your kidneys can not get rid of it. Potatoes also have potassium. One potato, contains approximately 897 mg of potassium. That is 25% of the recommended amount.
We just have to make sure that the potatoes are not too salty. Berries – like blueberries, strawberries, raspberries and blackberries – are good for the heart, because they are a source of polyphenols, micronutrients and fiber.
Data
* Healthy or normal blood pressure is characterized by being more than 120 over 80 and less than 140 over 90. If it is higher than that range, say 150/100, it would be considered that you have high blood pressure, which could be cause for concern.
* Oats, bananas, potatoes and berries are good for blood pressure.
Researchers identify 5 types of diabetes
The discovery could be the basis for developing more personalized treatments to fight the disease.
A study by Swedish and Finnish scientists has identified five new types of diabetes, according to the medical journal "The Lancet".
The researchers looked at five groups of patients with diabetes who had " significantly different " characteristics, as well as "risk of different complications." Usually, as the publication indicates, there are two types of diabetes, 1 and 2, but 2 is often " very heterogeneous ."
Those responsible for the study say the finding could be the basis for developing more personalized treatments to fight the disease and identify those at a higher risk of complications at the diagnostic stage. In addition, according to scholars, type 3 of the disease is the most resistant to insulin and people who have a significantly higher risk of developing diabetic kidney disease (DRD) than type 4 and 5 diabetes patients.
In turn, type 2 of the disease is what most can lead to diabetic retinopathy, a major cause of blindness.
To compile the report, the scientists analyzed data from newly diagnosed patients with the disease.
"This new classification may help to adapt and direct the most advanced treatments for patients, which represents the first step for precision medicine in diabetes," the researchers conclude.
French doctor performs first surgery with augmented reality vision
Equipped with a special helmet designed by the American company Microsoft, the doctor was able to visualize the patient's skeleton and tendons in great detail.
French doctor Thomas Grégory performed the first operation in the world on Tuesday using a helmet with augmented reality vision, a technology that can contribute to improving accuracy in certain surgical interventions.
In the operation, which thanks to the new technologies was accompanied by three other doctors in the United Kingdom, South Korea, and the United States, Grégory placed a prosthesis on the shoulder of an 80-year-old patient, a rather delicate procedure.
"It was as if the patient's shoulder came to my eyes. All the help a doctor can expect in these conditions becomes reality, "said the surgeon, head of the orthopedic and orthopedic surgery and trauma department at the Avicenne Hospital in Bobigny, just outside Paris.
Equipped with a special helmet designed by the American company Microsoft, Grégory was able to visualize the patient's skeleton and tendons in great detail thanks to a series of x-rays and other imaging tests performed before the operation.
Thanks to this device, surgery can be performed with millimetric precision, an important advantage in delicate procedures like the placement of prostheses.
In addition, those responsible for the experiment emphasized that the new technique minimizes the risk of infection.
The helmet allows the use of holograms representing different parts of the patient's body and also determine the exact thickness of the tissues and the concrete site of nearby organs that remain invisible in a normal operation and therefore may be affected.
In addition, the doctor can consult the patient's medical chart directly and even consult colleagues who accompany the operation in real time.
Grégory compared the "leap" that represents this technology with "the passage from the encyclopedia to the search engine of the internet," because, thanks to the digital revolution, "limits human error ."
"The technique will allow us to standardize this type of operation and thus reduce the risks," said Grégory, who said that when its use becomes widespread "it will be the same as switching from aircraft in the Saint-Exupery era to current flights commercials ".
The doctor recalled that the success of some operations depends on "millimeters" and that the technology can also be applied in vascular surgeries in the brain, the most delicate.
Augmented reality technology is already used in military aircraft cabins and in some home electronic games.